Some interesting sites on the web
Didn't read your newspaper before you made it into work? Read one of these
instead.
Getting hungry? Here's information on vegetarian retaurants and other
vegetarian information.
Travel from your desk chair? Here's a start.
Looking for dance entertainment in your area? Try this.
OK, the last one: the best of the Colorado web.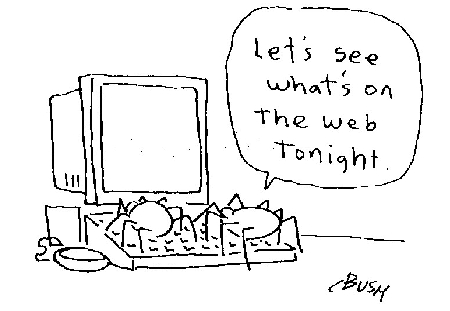 If you really want to get lost, though, go no further than here.
Last change: 24 July, 1995