THE TWELFTH INTERNATIONAL WORKSHOP ON METHODOLOGY OF TWIN AND FAMILY STUDIES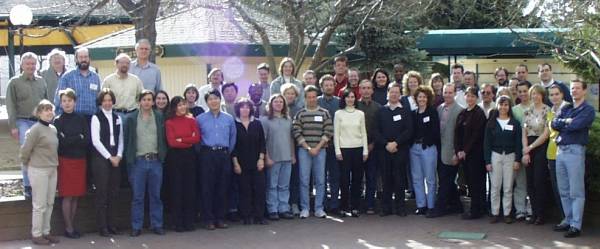 Group photo from the Boulder 1999 Workshop.
---
The last workshop was held in Boulder, Colorado, from March 8 - March 12, 1998, with John Hewitt as local host. The application programming was based on the package, Mx, developed by Mike Neale for the flexible analysis of genetically-informative data.
1999 Workshop Information
Previous Workshop Information
More information will appear here as the workshop approaches.
---
Jeff Lessem Last modified: Sun Mar 14 17:19:18 MST 1999