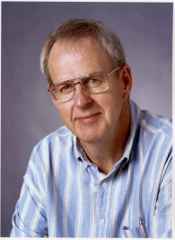 Prof. Allan C. Collins
Institute for Behavioral Genetics
University of Colorado
Campus Box 447
Boulder, CO 80309-0447 USA


Note: For FedEx packages, etc., use STREET address shown below:
Institute for Behavioral Genetics
1480 30th Street
Boulder, CO 80303


303-492-8752 office
303-492-8063 fax


email to:
Al.Collins@Colorado.EDU


http://ibgwww.colorado.edu/~collinac/

Research Description: Professor of Psychology and Pharmacology, Department of Psychology, University of Colorado at Boulder; Faculty Fellow, Institute for Behavioral Genetics. Ph.D. University of Wisconsin, 1969.

NIDA Level II Research Scientist Development Award, 1988-2003.
MERIT Award, NIAAA, 1996-2004.
Editor for the Americas, Addiction Biology, 1998- .

Updated September 19, 2002.