THE THIRTEENTH INTERNATIONAL WORKSHOP ON METHODOLOGY OF TWIN AND FAMILY STUDIES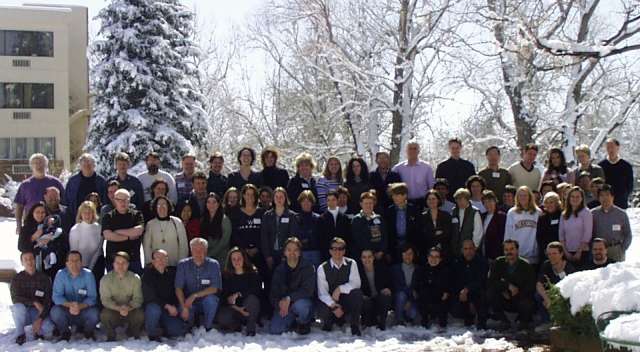 ---
The last workshop was held in Boulder, Colorado, from March 13 - March 17, 2000, with John Hewitt as local host. The application programming was based on the package, Mx, developed by Mike Neale for the flexible analysis of genetically-informative data.
2000 Workshop Information
We apologize, but the March 2000 Workshop is at capacity, and we are no longer accepting registrations.
Previous Workshop Information
More information will appear here as the workshop approaches.
---
Jeff Lessem Last modified: Mon Nov 8 18:14:46 MST 1999